New Service when we are in level 2 
select level 2 from the menu to read about our new service
our shop will follow strict health regulations to protect you our valved customer
same day service may not apply but you will be advised by text when to call
Our Experts fit
Batteries, Water-test , Rhodium Plate  &  buy old gold & watches
Call us today on 06 7579029
We have moved to 47 Devon Street East 
 New Service when we are in level 2 

select level 2 from the menu to read about

our new service
our shop will follow strict health regulations to protect you our valved customer
same day service may not apply but you will be advised by text when to call
Eye Glass Frames
Within the hour
Call us today on 06 7579029
We have moved to 47 Devon Street East
 New Service when we are in level 2 
select level 2 from the menu to read about our new service
our shop will follow strict health regulations to protect you our valved customer
same day service may not apply but you will be advised by text when to call

Let our Experts
Design your Dream Ring
Then we will 3D print you a sample before you say  YES
Call us today on 06 7579029
We have moved to 47 Devon Street East
We Sell Lab Grown Diamonds

Go to Custom Built Jewellery Tab then to Diamonds

 New Service when we are in level 2 
s

elect level 2 from the menu to read about our ne

w service
our shop will follow strict health regulations to protect you our valved customer
same day service may not apply but you will be advised by text when to call
 Let our Experts
Design your Dream Ring
Then we will 3D print you a sample before you say  YES 
Call us today on 06 

7579029




We have moved to 47 Devon Street East
 New Service when we are in level 2 
select level 2 from the menu to read about our new service
our shop will follow strict health regulations to protect you our valved customer
same day service may not apply but you will be advised by text when to call
Batteries, Water-test and Rhodium Plate.  we buy old gold & watches Same Day
Call us today on 06 7579029
We have moved to 47 Devon Street East 
Custom Made Rings
We believe your rings and jewellery should be beautiful, unique, and stand the test of time. Brownson Jewellers has been creating masterpieces since 1929. Let our experienced craftsmen bring your designs to life, from custom made rings to pendants, and so much more.
Visit our Custom Built Jewellery section there you find 1000's of Ring & Jewellery designs, also full range of Diamonds and Gemstones,
Also see our range of the latest Lab-Grown Diamonds they are Diamonds, they will amaze you.
Add to Quote is just a way to save the items you like, they will end back with us so we can help you with making your choice, you have not bought them  
We will send you a video and 3 D print a sample before you say YES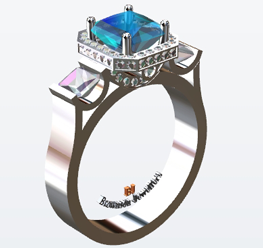 Here at Brownson Jewellers, we specialise in CAD Design – starting from scratch to create something unique and special for you.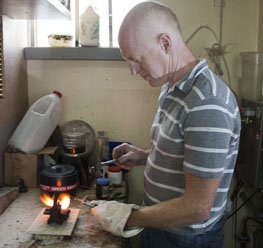 With our workshop onsite and our qualified watchmaker + our Jeweller, we can offer you a range of services to suit what you're after.