Victor Brownson started in the jewellery business in 1910 by selling gold watches from horseback to Kauri gum diggers in the far north, hardly speaking a word of English. He came to New Zealand from Lebanon to be with his brother, David. He was an established jeweller in Auckland, trading as David Silk Jewellers.
Victor opened his first shop in 1925. He led a colourfull life and had three sons from his first wife. All those sons, at one stage, had jewellers shops in Auckland. The eldest, Albert, eventually had seven shops in Auckland and Hamilton. Victor remarried and came to live in New Plymouth, where he opened the last remaining Brownson Jewellers shop. Victor had two sons, David and Vincent, and a daughter, Brenda. Both sons went into the jewellery business, with Vincent later retiring due to ill health.
Brownson Jewellers is now in its third generation, with David's son, Wayne, now in command. David and Wayne were both trained as watchmakers, with Wayne finishing his trade with Omega in Australia.
Through the generations, Brownson's has always put its customers first, believing that customer satisfaction is the number one goal, no matter what the cost.
Wayne is introducing a new same day service
This now available from Tuesday to Friday, and will cover all of the following.
Valuations, Ring Alterations, Claw repairs, all Jewellery Repairs.
Batteries, and all small Watch and Clock repairs.
You can ring 06 7579029 and book your repair in, this is ideal if you live out of town, or only have a limited amount of time.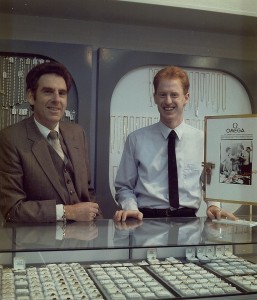 Brownsons Team – David and Wayne in 1983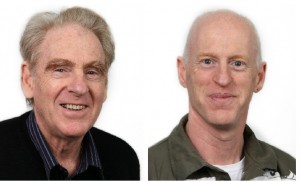 Brownsons Team – David and Wayne in 2016